Welcome to Galt Landscape
Making your yard your home
GALT Landscape LLC Specializes in Design and Site Development.
General Considerations of Pre-Construction for GALT Landscape LLC.
LEAVE YOUR LANDSCAPE TO US
Galt Ormiston
Owner
Degree:
- BS Horticulture and Landscape Architecture OSU Stillwater, OK
Graduate studies:
- University of Texas, Masters of Landscape Architecture Program
Continuing Education:
- Horticulture Science, OSU Stillwater & OKC, focusing on Plant Science and Plant Propagation.
Pesticide Applicators Licenses:
- #26791
- 3C /14
- 6 /18
Galt Landscape LLC provides Central Oklahoma with landscape site planning and design, landscape construction, and installation services. If you're looking for an experienced, degreed landscape professional to aid you in your landscape project, please contact us to set up an on-site consultation and begin the planning process. We are a full service design/build firm that can take your project from concept to completion!
Whether your home is newly constructed or an existing home, setting up the outdoor living design of your dreams will maintain your investment and add to your home's beauty, as well as create a comfortable space for you to enjoy the great outdoors.
At Galt Landscape we provide experience, dependability, equipment, and staff to meet your landscape needs. Our response time is one of the fastest in the area, and we provide only the highest level of quality in every project we undertake. If Galt Landscape can be of service to you, please feel free to call on me, Galt Ormiston, personally at 405-313-4258 for priority response
15 Years Professional Experience in the following:
Design and Building Landscape Construction
Plant Planning and Design
General Contracting
Pesticide Application
Plant Propagation
Edible Gardening
Commercial Maintenace
Greenhouse & Field Grown Plants
50%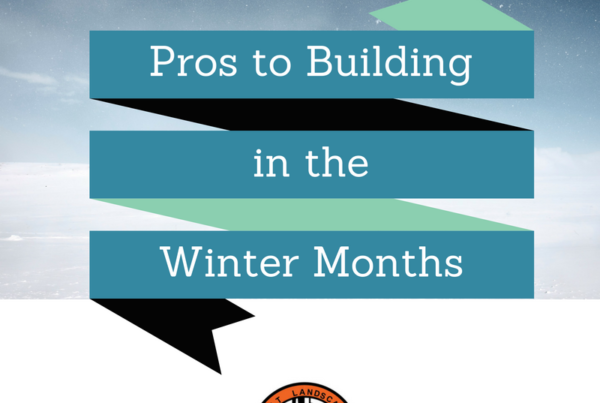 One question we often get is can we build in the winter months, and the easy answer is, of course, YES! While building in the summer months makes it easier…
Imagine your landscape enriched by serene pathways, tranquil water features, and plants for all seasons. Whatever your vision, Galt Landscape can help you create that place. Our goal is to bring to life your inspired outdoor living space that looks great new—and will continue to look beautiful as it matures. From design to installation, our unique landscapes are tailored to offer a superior value for people with lavish tastes. We can create that outdoor environment that you and your family will enjoy for years to come.
At Galt Landscape we provide you with excellence in project management and construction. Our commitment is to execute every project neatly, efficiently, and with a minimum disruption to you. Communication is the key, and with our owner on site we are able to handle any questions or changes as the job progresses. We feel your time is better spent enjoying your landscape then working on it. After all, our best advertisements are your compliments and referrals.
While you may not have the time, expertise, or equipment for your landscape needs, we do! Galt Landscape can develop your ideas into reality from concept to completion. Together we can get your project done. We can give you some after care instruction and maintenance guidelines after the project is done. At Galt Landscape we provide experience, dependability, equipment, and staff to meet your landscape needs. We give you the service you deserve, along with the extra time to enjoy it.
At Galt Landscape L.L.C. we provide a wide range of services to meet all of your needs
Below are some of the services we provide.
Residential Landscaping
Many of the projects we work on are designed with the entire property in-mind. We want to take into consideration every square foot of the site. Whether most of it is a neatly maintained turf lawn or an intricate garden with water features, pathways and seating areas. The 'Flow' of the site and the communication between all of the site features and circulation through the property are the principals of master planned design.
Commercial Landscaping
If you need any help with new construction work, additions to buildings, landscape remodels, renovations, or anything in between, we would love to help serve your project needs. In addition to installations we offer comprehensive design services as well and are familiar with designing around City codes, HOA committees, Historic site preservation, General Contractor/Architect Landscape requirements and specifications, and other rules, standards, and regulations pertaining to landscape development for commercial use sites.
Backyard Farmer
Backyard farms can be of any shape, size, arrangement, and can be at a residence, business, rural land, school, and just about anywhere else you can imagine. All you need is a little bit of space and motivation!
Weed & Vegetation Control
Galt Landscape, L.L.C offers a wide variety of weed and vegetation control services. Call us today and we can design a weed control program that fits your needs!
Propagation
Along with our professional landscape experience, we also pride ourselves as nurserymen and women. More specifically plant propagators. The plant propagation division of Galt Landscape, L.L.C.was designed to expand on our love of growing plants and utilizing that passion in and with our landscape projects.
Thank you for your interest in Galt Landscape. We invite you to give us a call or email us for more information.
If fact, why not just pick up the phone and give us a call? We can discuss your unique needs and we will give you a free no obligation estimate!
Too busy to call? Use the form to the right and we will get back to you within 24 hrs.
Phone: 405-313-4258
Email: GaltLandscapeInfo@gmail.com
Hours: Monday – Friday: 8AM to 5PM